Part of the Chethams International Piano Summer School.
Between Monday 14 – Thursday 25 August 2023, Chetham's International Piano Summer School brings world class and legendary musicians to a vibrant, supportive community in central Manchester. Alongside lectures, open lessons and opportunities to develop new skills, you can discover a daily programme of recitals from world-class performers.
Day Three Performances
A Young Artist's Piano Recital- Gabrielė Sutkutė, 1.45 – 2.25pm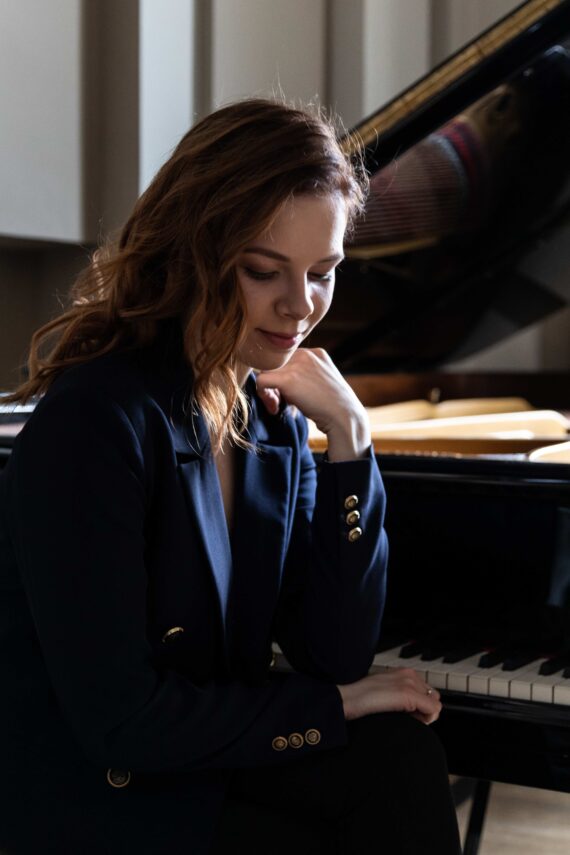 Lithuanian pianist Gabrielė Sutkutė has already established herself as a musician of strong temperament and "excellent precision and musicality" (Rasa Murauskaitė from 7 days of Art). She has given many concerts and performed in numerous festivals throughout Europe and appeared in famous halls such as the Wigmore Hall, Cadogan Hall, the Steinway Hall UK, the Musikhuset Aarhus and Lithuanian National Philharmonic Hall.
HAYDN-  Sonata in B minor, Hob. XVI: 32:
Allegro moderato
Menuet- Trio
Finale. Presto
SCRIABIN Piano Sonata in G-sharp minor, Op. 19 No. 2
Andante
Presto
PROKOFIEV Piano Sonata No. 4 in C minor, Op. 29:
Allegro molto sostenuto
Andante assai
Allegro con brio, ma non leggiero
Full Price: £5.50. FTE/U18 Free
A Lecture Recital by Michal Tal, 5.15 – 6pm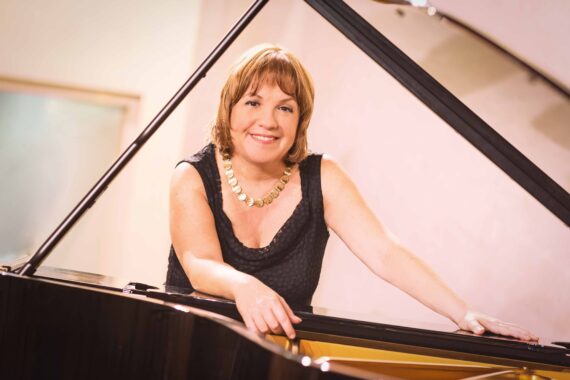 Helene de Montgerout – the piano pioneer
Described as "The link between Mozart and Chopin" – Helene de Montgeroult (1764-1836) was one of the greatest figures in the piano world, as a pianist, composer and celebred pedagogue.
The composer who was saved from the Guillotine by her artistry , and was the first woman professor at the Paris Conservatoire , contributed immensely to the piano technique and sound . Two decades preceding Chopin's etudes she produced her celebrated piano method, the three-volume "Cours complet pour l'enseignement du forte piano" consisting 114 etudes . Here she focuses on fingerings, hand positions, and other techniques that produce a sustained cantabile or singing sound similar to that of the voice or a bowed string instrument. Many etudes are beautiful concert pieces. Some examples from her etudes will be presented.
Pieces that will be performed fully:
Sonata No. 3 in F sharp Minor
Fantasy in G minor
Full Price: £8.50. FTE/U18 £3.50
A Piano Recital by Murray McLachlan, 7pm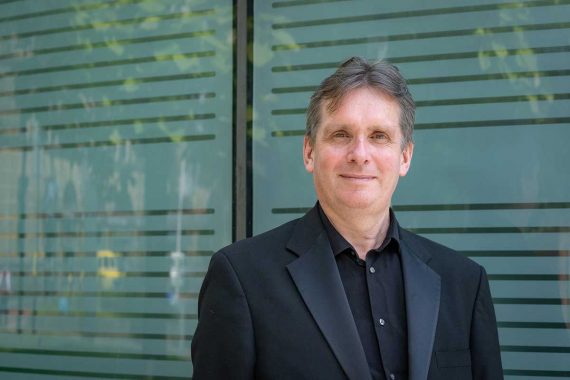 Final thoughts- Last sonatas of Haydn, Mozart and Beethoven
HAYDN Sonata in E flat Hob. XVI/52, L. 62
i. Allegro
ii. Adagio
iii. Presto
MOZART Sonata in D major K.576 Mozart
Allegro
Adagio
Allegretto
BEETHOVEN Sonata in C minor Op. 111
Maestoso-Allegro con brio ed appassionato
Arietta: Adagio molto semplice e cantabile
Full Price: £16. FTE/U18 £5.50
A Piano Recital by Sandro Russo, 8.30pm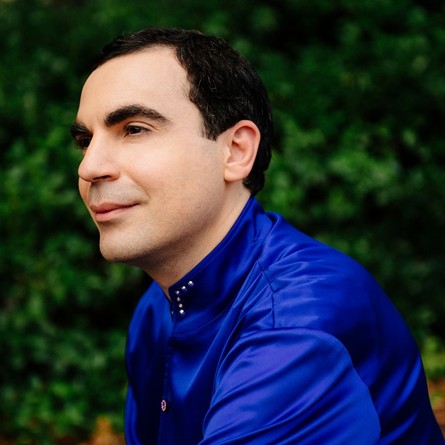 LISZT 12 Transcendental Etudes
Full Price: £16. FTE/U18 £5.50