Part of the Chetham's International Piano Summer School.
Between Monday 14 – Wednesday 23 August, Chetham's International Piano Summer School brings world class and legendary musicians to a vibrant, supportive community in central Manchester. Alongside lectures, open lessons and opportunities to develop new skills, you can discover a daily programme of recitals from world-class performers.
Day Six Performances
Faculty Gala Piano Recital, 5pm
Katya Apekisheva
MOZART Fantasie in D minor
Murray McLachlan & Kathryn Page
RACHMANINOV Morceaux for piano duet
Ben Powell
Thomas ADÈS Concert Paraphrase on Powder Her Face
Charles Owen
DEBUSSY Masques & L'isle joyeuse.
Les Chisnall
Jazz solo
Full Price: £8.50. FTE/U18 £3.50
A Piano Recital by Piers Lane, 7.30pm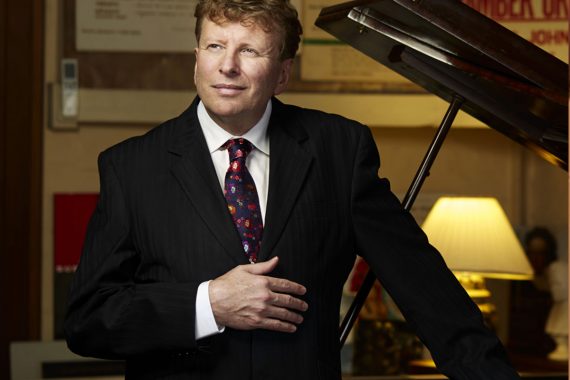 FIELD: Variations on a Russian folksong
GLAZUNOV: Variations in F# minor Op. 72
CHOPIN
pieces included in the ballets Chopiniana and Les Sylphides:
Polonaise in A Op. 40 No. 1
Nocturne in F Op. 15 No. 1
Mazurka in C# minor Op. 50 No. 3
Nocturne in Ab Op. 32 No. 2
Waltz in Gb Op. 70 No. 1
Mazurka in D Op. 33 No. 2
Mazurka in C Op. 67 No. 3
Tarantella in Ab Op. 43
Prelude in A Op. 28 No. 7
Waltz in C# minor Op. 64 No. 2
Grande Valse Brilliant in Eb Op. 18
Full Price: £16. FTE/U18 £5.50