Part of Manchester Medieval Quarter Festival 2023.
Since their launch in 2019, Manchester Baroque has built a reputation for engaging and vibrant performances of historical music on period instruments. True to the traditions of Manchester, as the world's original modern city, they create concerts that are more than just music. They help audiences to understand their vision, create talking points, and above all play in a style that brings this music back to life.
Collaboration is central to Manchester Baroque's approach to historical performance, through engagement with museums, libraries and historical settings. Through the research of Artistic Director Dr Pauline Nobes, their Musick in Manchester series recreates the first ever public concert series known to have been given in Manchester in 1744/45.
Manchester Baroque Instrumental Demos and Pre-concert Performance
Manchester Baroque will be demonstrating some historical instruments in The Stoller Hall Atrium before the concert at 1.30-1.45pm and 3.45-4.00pm
There will be a pre-concert performance by students from Chetham's School of Music at 4.30pm.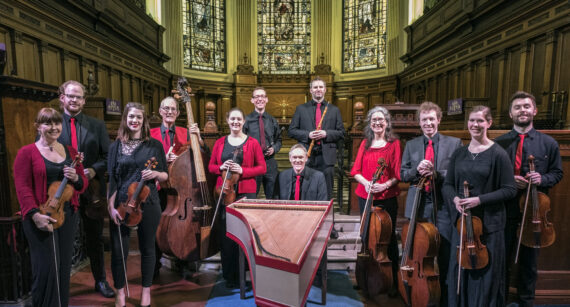 Find out more about Manchester Baroque here.