It's time to let your hair down and get those dancing shoes on. This boogie-inspired performance is full of genre-hopping, uplifting music that celebrates the world of dance and having a good time.
The night will feature soul-stirring numbers by Haitian-American composer Sydney Guillaume, Britten's Choral Dances from Gloriana, some favourite tunes by the Swingle Singers, and many more.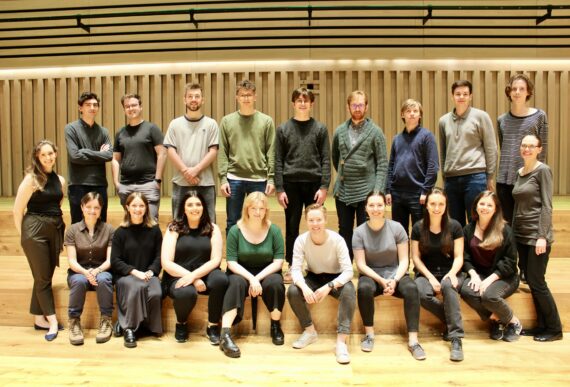 ABOUT KANTOS
Kantos Chamber Choir was founded in 2015 by Ellie Slorach. The choir comprises the top choral singers across the North who have begun or are about to begin their professional careers. Kantos has rapidly risen to the forefront of choral singing in Manchester and the North West.
We shake up the long-standing tradition of choral music by presenting well-known works in new and innovative ways and by championing new choral music.
In addition to our own concerts, Kantos regularly records for BBC Radio (Daily Service and Sunday Worship programmes) and performs and records with orchestras including the BBC Philharmonic, Royal Liverpool Philharmonic Orchestra and Northern Ballet Sinfonia.
Kantos is versatile. In one season, the choir toured with Gary Numan, performing at the Royal Albert Hall, and performed a world première devised concert experience 'The Lancashire Witch Trials' at the Pendle Heritage Centre and Lancaster Castle.
We are committed to ensuring choral music is accessible to a wider, more diverse audience. Our events are for keen classical music fans and brand new audience members alike.
We aim to shake up the tradition of choral music and perform at a professional level in the North, where there are currently no full-time professional chamber choirs.