Part of the Chetham's International Piano Summer School.
Between Monday 14 – Thursday 23 August 2023, Chetham's International Piano Summer School brings world class and legendary musicians to a vibrant, supportive community in central Manchester. Alongside lectures, open lessons and opportunities to develop new skills, you can discover a daily programme of recitals from world-class performers.
Day Nine Performances
A Young Artist's Piano Recital – Tyler Hay 1.45- 2.25pm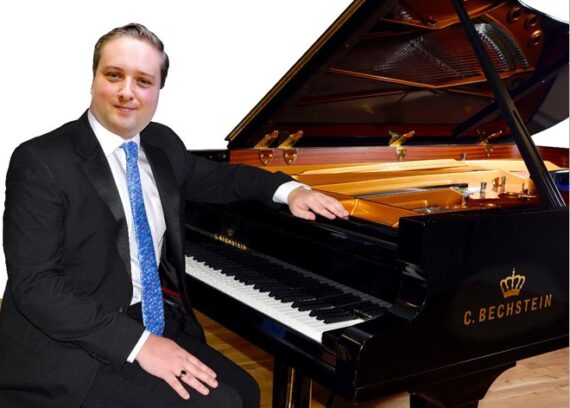 "He throws himself like a man possessed at thunderous double-octaves, whirling arpeggios and prestissimo scales, with technique to spare." Pianist Magazine (5 stars)
Tyler has become a virtuoso pianist who enjoys tackling some of the most demanding works in the repertoire. He has performed Rachmaninoff's 2nd Sonata at Wigmore Hall and Cadogan Hall, Scriabin's 5th Sonata at the Southbank's Purcell Room and Ravel's Concerto for Left Hand Alone at the Queen Elizabeth Hall . Most recently, Tyler won first prize in the keyboard section of the Royal Overseas League Competition in February 2016 and also went on to win first prize in the Liszt Society Competition in November, later that year. CDs of Liszt's piano music and John Ogdon's unpublished works were both released in the Spring of 2018 under the Piano Classics label and received superb critical acclaim. A new album consisting of Kalkbrenner's Etudes op 143 is due to be released in the summer of 2019 and this will be the first commercial recording made on a modern pianoforte of these highly inventive and attractive works.
CLEMENTI Sonata in G minor Op 50 no 3 'Didone Abbandonata'
i. largo e patetito e sostenuto – Allegro ma con espressione
ii.  adagio dolente
iii. allegro agitato e con disperazione
LISZT Grosses Konzertsolo S.176
Full Price: £5.50. FTE/U18 Free
A Lecture by Murray McLachlan, 5.15pm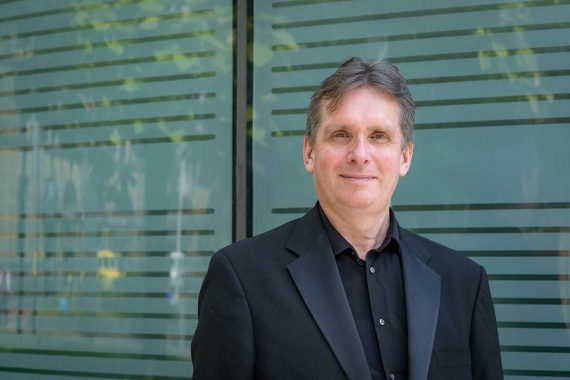 'The joys and wonders of exploring  unknown repertoire'
The piano repertoire is an ever-expanding universe. Though the core repertoire and masterpieces from the past remain essential for listeners and performers alike, it is deeply inspiration and fulfilling to embrace neglected repertoire when it stirs a passion within. This talk looks at some of the wonderful but sadly neglected repertoire that can and has done just that.
Full Price: £8.50. FTE/U18 £3.50
John Lenehan: Sounds for Silents, 7pm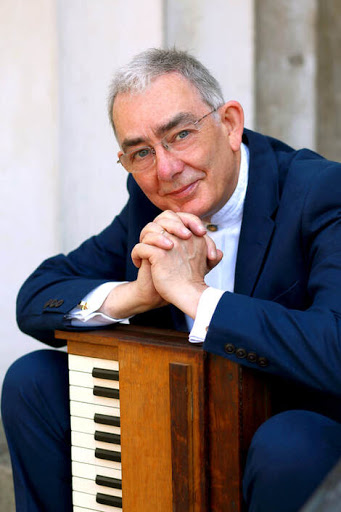 We are delighted to welcome back John Lenehan for another outstanding programme of silent films:
Sounds for Silents & Silents for Sounds
NICHOLAI Overture to "The Merry Wives of Windsor" with the film "Composition in Blue" by Oscar Fischinger
ALBENIZ Tango  with a scene from "blood and sand" (Rudolph Valentino)
Improvisation for "The Temptress" (Greta Garbo)
MOZART excerpts from the Magic Flute with the film "Papageno" by Lotte Reineger
LENEHAN the unmasking scene from the film "Phantom of the Opera" (Lon Chaney)
DEBUSSY Reflet dans l'eau with the film "images de Debussy"
TCHAIKOVSKY "Waltz of the Flowers" from "The Nutcracker"
LENEHAN "The Lions Cage" from the film "The Circus" (Charlie Chaplin)
Full Price: £16. FTE/U18 £5.50
A 70th Birthday Piano Recital by Peter Donohoe, 8.30pm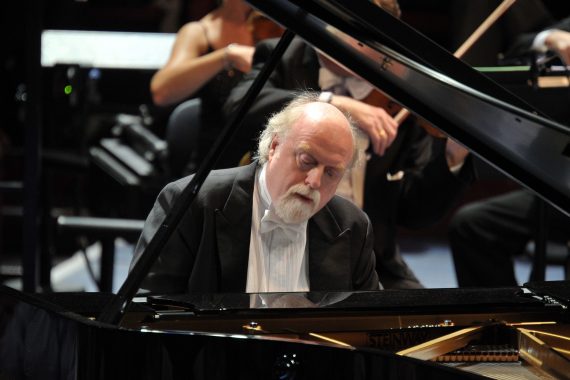 Programme includes:
BUSONI Variations on a Theme of Chopin Op. 22
CHOPIN Sonata No. 2 in Bb minor ('Funeral March')
i Grave – Doppio movimento
ii Scherzo
iii Marche funèbre: Lento
iv Finale: Presto
RACHMANINOV Variations on a Theme of Chopin, Op, 22
Full Price: £16. FTE/U18 £5.50