Part of the Chethams International Piano Summer School.
Between Monday 14 – Wednesday 23 August, Chetham's International Piano Summer School brings world class and legendary musicians to a vibrant, supportive community in central Manchester. Alongside lectures, open lessons and opportunities to develop new skills, you can discover a daily programme of recitals from world-class performers.
Day Five Performances
A Young Artist's Piano Recital, 1.45pm -Evelyne Berezovsky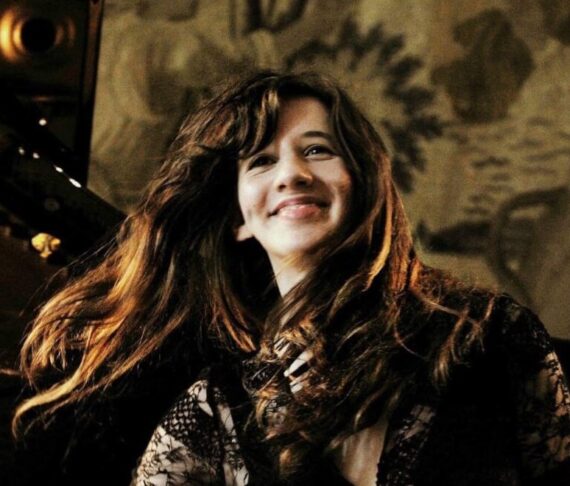 "a huge temperament, dazzling technique and a heart to match"  – Le Monde
Evelyne has played in public since she was 7 years old and appeared with an orchestra for the first time at the age of 11 playing Mozart's Concerto K.415. Since then she has performed at major venues in London, including the Wigmore Hall, St. John's Smith Square and the Southbank Centre, and at concert venues in Germany, Belgium, Holland, France, Norway, Russia and Japan, including a recital at the prestigious piano festival in La Roque d'Antheron. In February 2012 she won First Prize in the Lagny-sur-Marne International Piano Competition in France by a unanimous decision of the jury; she also won the Audience Prize, the Mayor's Prize and the Paris Conservatoire Students' Prize. Following this, she has been regularly invited to play on Radio France, including a performance at the Fête de la Musique which took place at the Olympia, Paris. Evelyne has given concerts and recitals in the UK, France, Belgium, Germany and the USA, including performances at Lorin Maazel's Festival in Castelton, VA and Steinway Hall, New York.
She has performed with London Musical Arts Orchestra under John Landor, Enschede Symphony Orchestra under Jaap wan Zweden, Hulencourt Soloists Chamber Orchestra under Giuseppe Montesano and Ben Ellin, Tokyo Mozart Players under Xavier Roth, Musica Viva under Alexander Rudin, Thailand Symphony Orchestra and North Czech Philharmonic under Gudni Emilsson, and the Latvian National Symphony Orchestra under Andris Poga.
RACHMANINOV
Op.23 No.4 in D major – Andante Cantabile
Op.23 No.5 in G minor
Op.23 No.6 in E flat major
Op.23 No.8 in A flat major
Op.32 No.5 in G major
Etude- Tableaux in E flat Major Op.33 no.7
Etude Tableaux Op.39 No.5 in E flat minor
Love's sorrow – Liebesleid
RAVEL La Valse
Full Price: £5.50. FTE/U18 Free
A Piano Recital by Margaret Fingerhut, 7pm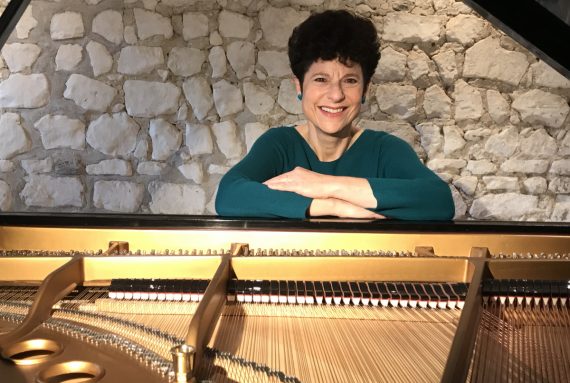 Programme includes:
'AROUND THE WORLD IN 88 PIANO KEYS'
Switzerland  -LISZT Les Cloches de Genève
Spain – ALBENIZ Seguidillas (Castilla)
Ukraine – BORTKIEWICZ Les Rochers d'Outche-Coche (from Esquisses de Crimée)
Romania – BARTÓK Romanian Folk Dances
Middle East – Roxanna PANUFNIK Babylonia (new commission supported by Dangoor Education)
USA – MATTHEWS Two Pastime Rags
Australia – SCULTHORPE Djilile
Mexico – PONCE Balada Mexican
Full Price: £16. FTE/U18 £5.50
A Piano Recital by Dina Parakhina, 8.30pm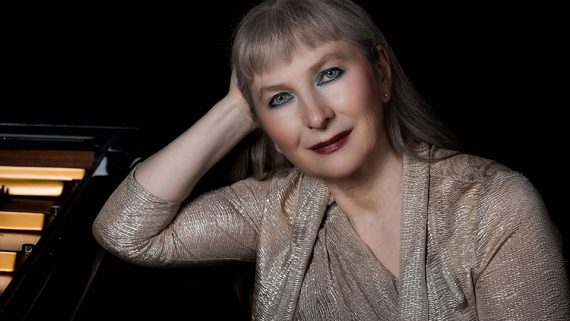 RACHMANINOV
Melodie Op 3 no. 3 (revised version)
Variations on a Theme of Corelli Op. 42
Serenade Op.3 no. 5 revised version)
Moment Musicaux Op 16 no. 2 (revised version)
Second Sonata (revised version)
Full Price: £16. FTE/U18 £5.50